This shop has been compensated by Collective Bias, Inc. and its advertiser. All opinions are mine alone. #
ChooseTENAOvernight
#CollectiveBias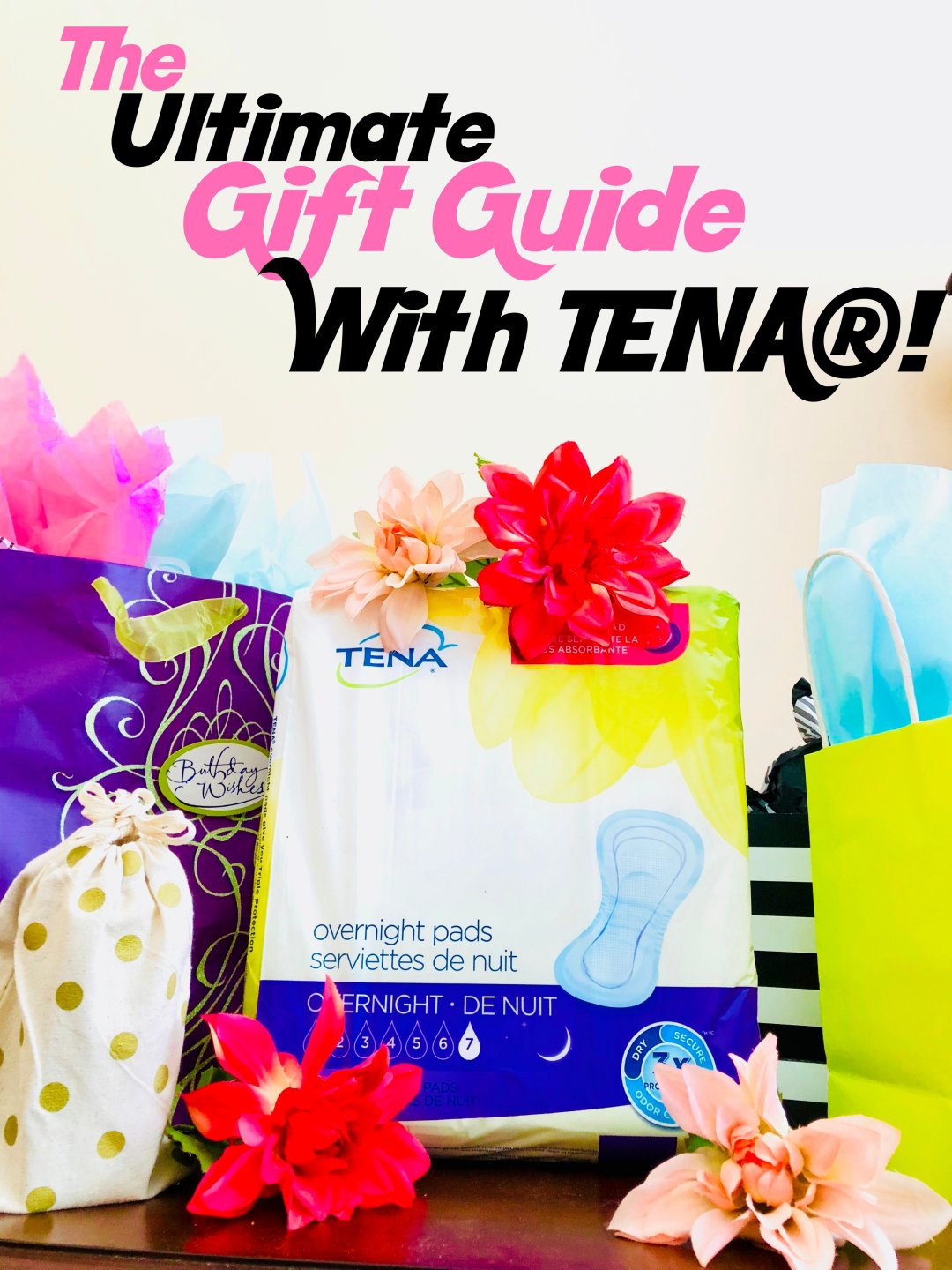 While I've been working in healthcare I always have been working with the elderly and all types of patients. I've been very hard working in this field to make sure everyone is set in stone and have a great life while I've been treating them. I've been reminiscing about everywhere I have worked and wondered why no one ever gives gifts to the elderly when working with them. Even if it's a thank you card or even a chocolate bar. I've always wondered why no one would do this and now I'm going to be doing a blog post on what to give to the elderly when being in the health field or anyone that needs some gifting to make them feel special.
Being full-time as a nurse/physical therapy assistant, I've made many lists of gifting and thought why not make an Ultimate Gift Guide for the elderly. Today, I'm partnering with Walmart and
TENA®

Overnight Pads
to show you my Gift Guide. I hope this is helpful to you!
MY Ultimate Gift Guide For the elderly!
1. Tena
®
Overnight Pads for women! Did you know the Tena
®
Brand is very affordable and lets you be YOU every day. Tena
®
is designed for comfort and if you have incontinence this product will let you live wonderfully. Walmart has a wide variety of incontinence products produced by
Tena
®
Overnight Pads
.
Some of my patients love the overnight pads specifically designed to protect against leaks while laying down and protect against moderate to heavy bladder leakage.
2. Cute, Comfortable and Cozy Slippers are a hit with the elderly. They will love them because it can keep their feet feel warm.
3. Sign up for classes! If it's your grandparents or if you work with the elderly, make sure you sign them up for a painting class or any type of class they would love.
4. They have a delivery service for wine online, you can totally get them this service if they are a wine lover.
5. A shaving kit will always make a hit for the guys! If they have been wanting an amazing shaver, try finding a great one and they will love it.
6. If they have an old school coffee maker, try getting them some type of coffee maker with pods. Those are easy to use and all they have to do is fill up the coffee maker with water!
7. An extended phone or tablet charger. Sometimes I see my patient's with phones or tablets and they have to be in a position that isn't comfy to them, so having a longer extended charger will make it easy and they can relax on the couch.
8. A food scale is always a must. Some elderly like to portion size and sometimes they are in need of a food scale.
9. A heated mattress pad is a great gift as well. They love being warm, so why not buy them a nice heated mattress.
10. If you can find the shower grab bar that you do not need to screw into the bathroom would be a great gift too.
11. An adjustable folding cane with LED lights for the evening or night time walks outside when it's too dark to see where you're going.
12. A grab and reach tool for all those places that are hard to reach
13. Flameless candles are awesome and great decoration gift.
14. Foot Switch Electric Cord. These are great for the elderly, hence sometimes they have a hard time bending, so these foot switch cords would be easy and make life better.
15.
Clothing
. Sometimes I feel like it's great to get some warm sweaters for them.
16. Hard Boil Egg maker! These are so convenient for anyone making hard boil eggs. You can make them in less than 15 mins.
While these are just some of my favorite items for patients or caregiver's of the elderly, you can use your imagination to make your present even better with these items.
TENA®
products have been a life changer for my patients. They are enjoying a fuller life and to feel confident and protected by the Unexpected
Leak™
Anyways, if you have patients that are elderly or if you have someone in your life that experience bladder leakage, just remember that
TENA® will make you be YOU every day.
PS, this product is coming soon at Walmart and will have the same great technology as the
TENA® Intimates
™ Overnight Pads
.
What is your favorite part of giving to the elderly?